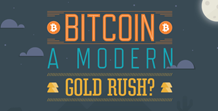 Nem nagyon szoktam mostanság spekulálgatni, de most kivételt teszek, mert a hazai cryptofórumokon és facebook csoportokon folyó aranyláz láttán megszólalt bennem egy csilingelő hang…
Ahogy talán sokan tudjátok alig néhány napja dingelte be a bitcoin az újabb árfolyamcsúcsát, amit követően minimális fluktuálás mellett (alig 6-8%) folyamatosan a $6000-es árfolyamtartományban oldalazgat. Ennek a hurráoptimizmusnak a fő oka, a Bitcoin Gold (btcgpu) chainsplit és az ehhez tartozó airdrop, melyet a most Bitcoint zsákoló spekulánsok már be is áraztak. A hardfork/chainsplit szele már itt van. Kb. egy órája már a Bittrex lockolta a btc walleteket, 4 órán belül a yobit-en már indul a btc gold határidős kereskedés.
Hogy pontosan mit áraznak be a "befektetők"? A japán bitstaron már javában megy a határidős spekuláció, a btg/btc keresztárfolyam ott most 0,05999. Tehát valahol 300-400 usd köré várják az airdrop bonust.
Mindez szép és jó, de a friss Bitcoin befektetők egy része semmit nem tud erről az aranylázról és vásárolja ath közelben a bitcoint, majd jön nekik hamarosan a döbbenet. A Bitcoin ökoszisztémájával még csak ismerkedőknek a mostani történést leginkább az osztalékszelvényes részvényekhez tudnám hasonlítani. Ott ugye az a jellemző, hogy az osztalék előtt a piac beárazza már a profitot. Majd az osztalékelfogadó közgyűlés után egy pillanat alatt eltűnik az osztalék összege az árfolyamból.  Pontosan ez fog most történni a Bitcoin árfolyamával is, már most is jól látszik, hogy a nagybefektetők folyamatosan profitot realizálnak, miközben áramlik be az aranylázas pénz is.