Kedvenc bitcoin őrült daytraderem (Tone Vays) tegnap napközben az alábbi szénné grafitizett chartot csipogta ki a bitcoin kapcsán:

CLARIFICATION on "Get Ready to SHORT". Read it again carefully! $BTCUSD has NOT signaled to SHORT #Bitcoin, Just go to Cash & get ready. pic.twitter.com/4iF2yRmtcC

— Tone Vays [UASF-148] (@ToneVays) July 3, 2017
Az ábrák közül a bal alsó ábra az érdekes, amely lényegében azt a fajta alazatot mutatja be, amikor egy árfolyam egy folyamatosan szűkülő sávban pattog, majd egyszer csak kitör felfelé. Nézzük 1,5 nap elteltével hogy is néz ki az árfolyamgörbe: (4 órás chart)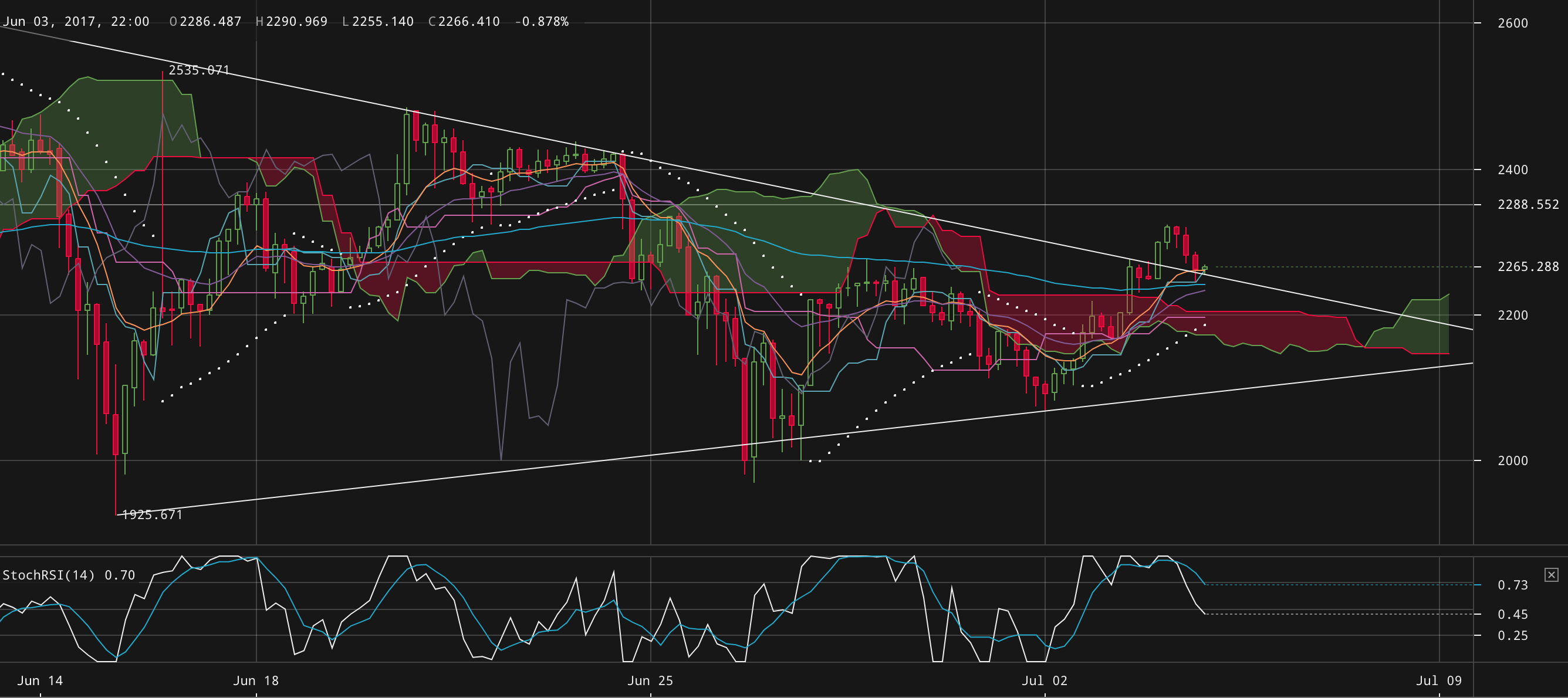 Nézzük ugyanezt kicsit közelebbről: (30 perces)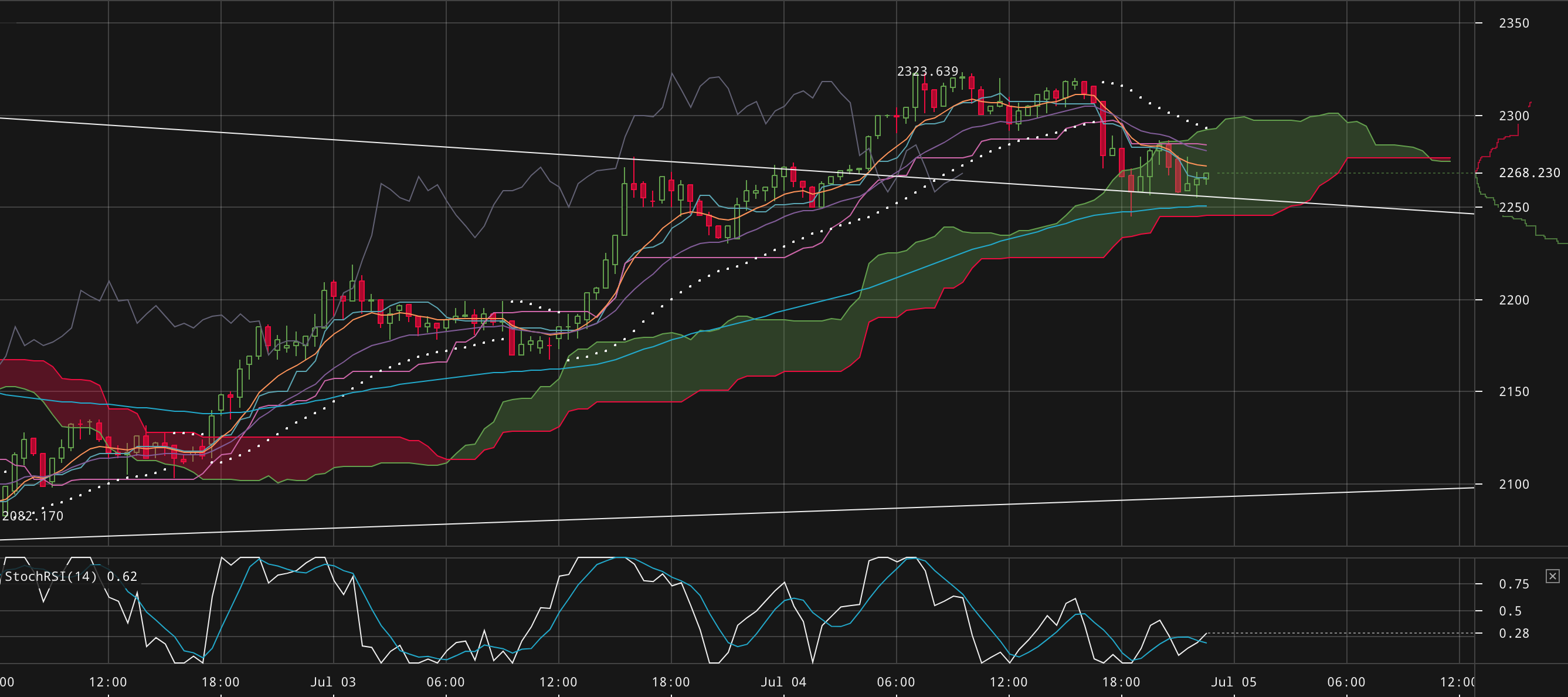 Én gyanúsan belelátom a chartba azt a fajta kitörést -> visszaesést -> újbóli erőgyűjtést, amit Tone belerajzolt a chartba. Ha tényleg vissza tud pattanni az árfolyam a háromszög felső vonaláról, akkor jöhet a "to the moon"…
A nap 3000 dolláros kérdése: Vajon tényleg csinál a Bitcoin még egy újabb rallit augusztus (SegWit aktiválása) előtt? Ezt döntse el mindenki maga és tegye meg ennek megfelelően tétjeit.
Ui: Készül a Bitcoin 'fork' tetralógia cikksorozat lezáró fejezete. Akik esetleg azt várták, hogy ma este már meg fog jelenni, azoknak csalódást kell hogy okozzak, az "eredményhírdetésig" még várni kell egy kicsit. A jó hír, hogy a záró cikkre már nem nagyon tartogatok meglepetéseket, elég csak ránézni a mai napi top cryptocurrency árfolyamokra és látható, hogy melyik az a coin, amibe olyan mértékben áramlik be a pénz, hogy az simán tudja ellensúlyozni az alapvetően negatív hangulatot is. A jó hír, hogy a technológiai elemzők szerint még bőven van tartalék az árfolyamban…
[commercial_break]