Aki most néz rá a chartokra és nincs képben azzal, hogy mi fog történni ma, az azt gondolhatja, hogy eddig tartott a fellélegzés és tovább folytatódik a gyengélkedő fejlődő piaci valuták okozta krízis szituáció. Pedig valójában az európai piacok mai bezuhanása egyértelműen az esti Fed döntésnek szól. A kereskedők egyrészt elkezdenek felkészülni a kevésbé valószínű negatív döntésre, másrészt pedig a korai negatív beárazással nyilván enyhén nyomást is próbálnak gyakorolni a Fedre, jelezvén, hogy a piacnak nem tetsző döntésnek igen komoly hatása lehet. Az Arany spot már 1270 körülre szúrt fel DOW határidős kötései már közel 200 pont mínuszt áraznak. A pánik hatás megerősítéseként minden bizonnyal egészen kora estig az amerikai indexek is súlyosan fogják karcolni a negatív tartományokat.
Miről is dönt ma a Fed és milyen kimenetele lehet a döntésnek? A döntés tárgya a decemberben már megkezdett monetáris lazítás (kötvénykibocsájtás) további mérséklése. A piac nagyjából a korábbihoz hasonlóan 10 millárd USD-val látná ésszerűen csökkenteni a kibocsátást. Bármennyire is papírformának tekinthetnénk ezt a döntést, azért némileg fokozhatja a bizonytalanságot, hogy az egész monetáris lazítás legfőbb képviselője Ben Bernanke, nemrégiben köszönt le a Fed elnöki posztjáról. A pozíciót újonnan betöltő Janet Yellen tavaly november közepén még azt nyilatkozta, hogy nem tartja időszerűnek a monetáris lazítás visszaszorítását. Nyilatkozata mögött a legfontosabb érvként a munkaerőpiac ingatag helyzetét jelölte meg, ez azóta némileg be is igazodott, hiszen január elején megjelent néhány a várakozásoknál gyengébb munkaerő piaci jelentés. Mindezek fényében a következő forgatókönyvek körvonalazódnak:

[commercial_break]
nem jelentenek be újabb csökkentést a QE#3 keretben, vagy valamilyen nagyon jelképes (5% körüli) szintet jelentenek be. Ez minden bizonnyal mérsékeltebb dollár gyengülést eredményezne, ami miatt ideiglenesen nagyobb hangsúlyt kaphatnak a feltörekvő piacok. S&P 500 és DOW komolyabb bukásba kezd, ami egyébként már meg is jelent a határidős kötésekben.
marad a 10%-os cut. Ebben az esetben látszólagos nyugalomban már akár ma estére helyrerázódhatnak a nyugati indexek.
10%-nál nagyobb cut (amit egyébként már két hete lebegtetnek Fed tisztségviselők), tovább erősödik a dollár, ami még nagyobb terhet ró az amúgy is gyengélkedő feltörekvő piacokra.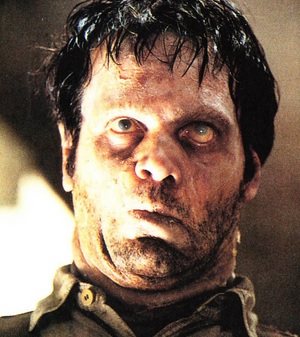 Ez a hét már amúgy is a pánikról szól, hiszen ma már a harmadik fejlődő piaci ország jelentett be komolyabb monetáris invenciót az irányadó kamatlábak drasztikus emelésével. (Mondhatnánk akár azt is hogy negyedik, hiszen végül is a hazai jegybank is interveniált, már ha annak vesszük, hogy egy újabb bravúros nyilatkozattal képes volt a jegybankelnökünk két éves mélypontra taszítani a forintot.) – Figyelitek? Több mint egy hónapig kibírtam, hogy egy szót se szóljak a hazai pénzügyi/monetáris élet szárnyalásairól? Messze túlszárnyaltam az elvárásaimat…